2015 Top Rated China Universities with highest reputation in North China
North China

About the Ranking
The most popular China Universities in North China according to International students' choice through AT0086
1 Harbin Institute of Technology(哈尔滨工业大学)

Harbin Institute of Technology (HIT) was founded in 1920. From its beginning, HIT has received preferential support from the central government. In 1954, the Ministry of Higher Education designated, for the first time, six national key universities. HIT was the only one of the six outside of Beijing. In 1984, HIT again found its way onto the list of 15 national key universities to receive special support. In 1996, HIT was among the first group of universities to be included in Project 211. This project targets 100 institutions of higher education in China to receive preferential support for development in order to become world-class universities in the 21st century.

2 Ocean University of China(中国海洋大学)

Ocean University of China (OUC) is a comprehensive university with its strength in oceanography and fisheries science, which is under the direct administration of the State Ministry of Education. OUC has been approved as one of the national key universities with "Project 985" and "Project 211".

Ocean University of China originated from the Private Qingdao University which was first founded in 1924, and subsequently went through several historical changes respectively as National Qingdao University, National Shandong University and Shandong University. In 1988, the name Ocean University of Qingdao was formed and inscribed by Mr. Deng Xiaoping, the late chairman of China. In October 2002, the present name, Ocean University of China, was given with the ratification of the State Ministry of Education.




3 Beijing Foreign Studies University Training College(北京外国语大学培训学院)

Beijing foreign studies university training institute is founded based on the combination of inside 18 School Units in 2004, which inherits the excellent culture sprit of Beijing University of foreign studies, services millions upon millions English seeking scholars。The college has been widely concerned and recognized in whole society since founded, and input over 10000 various foreign language talents to society.



Over the last 20 years, China has quickly risen from a state of relative isolation, to an open and vibrant economy, quickly becoming one the world's powerhouses. China's economy has been transformed dramatically through the increasing interconnectivity and globalization of international trade, finance and capital flows. UIBE's role has always been to exist as the academic interface between the realities of China's economic development, and the need to educate capable graduates with the necessary economic, political and business skills to become specialists in their respective fields of interest.

As UIBE is one of China's leading schools for the study of international trade and economics, its reputation for academic rigor and excellence is second to none within its fields of interest. With over 50 years of experience in the field of academia, UIBE offers an extremely competitive environment, highly qualified and experienced faculty, rigorous entry requirements and a challenging curricula, and uncompromising examination standards. UIBE also has implemented a credit-based system with several international universities, providing necessary flexibility to students who select subjects across disciplines in an increasingly complex and specialized global marketplace.




5 North China University of Technology(北方工业大学)

NCUT (North China University of Technology) is located in the western part of Beijing City and situated at the foot of picturesque Xishan Hills with traffic facilities and pleasant environment.




NCUT is founded in 1946 and in 1985 it was renamed North China University of Technology, which is a multi-disciplinary institution, taking Engineering as its main fields of study and instruction, combines Engineering and Science with Liberal Arts, Economy, Management and Law in its teaching and research programs. Ever since 1998, NCUT was funded by Central Government and Beijing Municipal Government and began to run mainly under the administration of Beijing Municipal Government. At present, NCUT has a population of 11 thousands more students altogether, including the full-time undergraduate students and postgraduate students, besides, it has more than 4000 students in Adult Higher Education.




6 University of Science and Technology Beijing(北京科技大学)

The University of Science and Technology Beijing (USTB), founded in 1952, is a national key university under the direct supervision of the Ministry of Education of China. USTB is famous for its study of metallurgy and material science. While engineering is the focus, there are also programs in basic science, management, humanities, economics and law. USTB is one of the 33 Universities in China that are entitled to establish state-approved graduate schools. In 1997, USTB was listed as one of the first group of universities admitted to China's 211 Project.




7 Northwestern Polytechnical University(西北工业大学)

Northwestern Polytechnical University is a National Key University, directed by the Ministry of Industry and Information Technology of the People's Republic of China, located in Xi'an, Shaanxi, China. The university emphasizes on the education and research in aeronautical, astronautical and marine engineering. In February 2012, NPU has 13,736 graduate students (3,063 full-time doctorate candidates, 7,087 master candidates, 3,586 professional degree candidates) and 14,395 undergraduate students.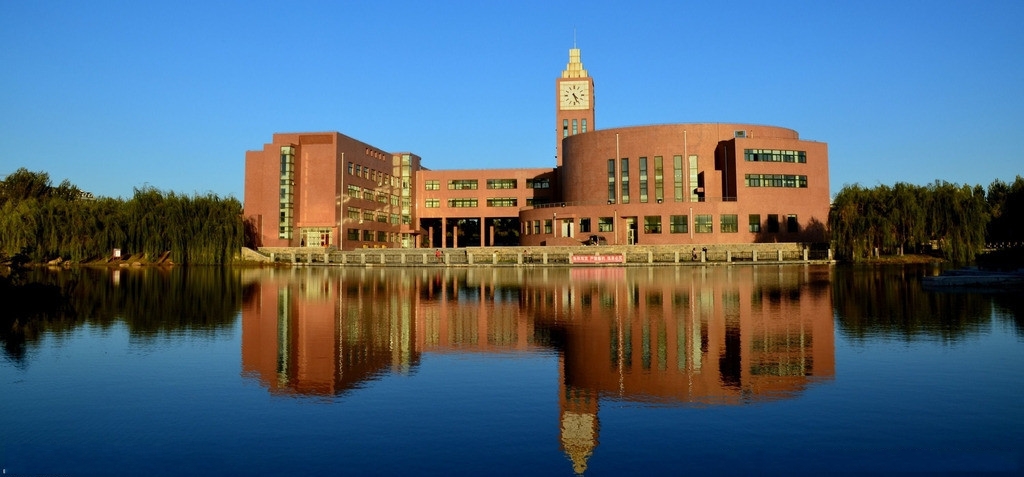 Beijing Institute of Technology (BIT) was founded in Yan'an in 1940. BIT is a national key university, an open, international and research-oriented university of science, engineering and humanities with science and engineering as the focus. It is one of the first universities to run a graduate school and receive privileged fund from the central government in the 7th, 8th and 9th "Five Year Plan." BIT is also one of the national "Project 211" universities receiving preferential support from the state.




9 Shenyang Pharmaceutical University(沈阳药科大学)

Shenyang Pharmaceutical University (SPU) is a university with glorious, old-historical traditions that have brought it to prominence as one of the only two comprehensive pharmaceutical universities in all of China. It was born at Ruijin in the Province of Jiangxi in 1931, though it moved to its present location on the banks of the Hun River in Shenyang, Liaoning in 1949.

SPU has developed into a multidisciplinary, multilevel and multiform institute of higher learning , covering wide and diverse majors within the domain of pharmaceutical study. It consists of the Schools of Pharmacy, Pharmaceutical Engineering, Traditional Chinese Medicines, Business Administration, Basic Courses, and Adult Education. The University has been authorized to confer Master's and Doctor's Degrees and to enroll students from Hong Kong, Macao, Taiwan, as well as other foreign countries.




10 Beijing University of Chinese Medicine(北京中医药大学)

Situated in Beijing, Beijing University of Chinese Medicine (BUCM) is a key university directly under the administration of the Education Ministry of the People's Republic of China and also listed as "211 Project" to be priority invested and constructed by the state.

Founded in 1956, the University offers a broad range of programs now, including 5950 undergraduate programs, 688 master programs and about 356 doctoral programs. It is a natural whole with the disciplines of Chinese languages, management, economics, law, education, literature, medicine, etc.

BUCM boasts a campus which has a floorage of 25.3 million square meters. It is wooden and green, surrounded by a lot of fragrant flowers.




11 Shenyang Aerospace University(沈阳航空航天大学)

SAU is one of the eighteen non-military universities cultivating officials for the air force. Nowadays, it has evolved into a multi-disciplined university of engineering science and technology with an emphasis on aeronautic and astronautic engineering, covering such diverse fields as science, technology, arts, economics, management and foreign languages.

SAU has actively and intensively developed its international academic exchange programs and cooperation.




12 Lanzhou Jiaotong University(兰州交通大学)

Lanzhou Jiaotong University (LZJTU) (formerly Lanzhou Railway University) was established in 1958 through the combination of departments and sections from two highly reputable Chinese railway institutes: Tangshan Railway Institute (the present Southwest Jiaotong University) and Beijing Railway Institute (the present Beijing Jiaotong University).

In April 2003, with the approval of the Ministry of Education, the name of Lanzhou Railway University was changed to Lanzhou Jiaotong University. After 50 years of construction and development, LZJTU ranks as a comprehensive technical institution. The University has graduated more than 50,000 highly trained engineers and managers for both the railways and local transportation concerns. Through the long course of its operation, the University has firmly established its own excellent traditions and achieved a dominant position in many technical fields.